Exterior Roller Shades Protect from the Sun
Galaxy Window Coverings recommends exterior roller shades, or solar shades, for your Loveland home because they are highly effective at stopping the sun's rays before they enter your home. This ensures that the inside of your home stays comfortable year-round, and your cooling costs are reduced. Exterior roller shades are mounted on the outside of your windows and can be installed with machines to make their use as easy as a click of a button.
Features and System Overview
There are many reasons to invest in custom, exterior roller shades, besides the installation, service and support that you will receive from Galaxy Window Coverings for years to come.
Mounting:  Exterior roller shades are mounted on the outside of your home, which helps to block up to 97% of the sun's heat before even entering though your windows.
Long-lasting:

 

Made with outdoor fabric that is specifically for exterior use
Durable:

 

All hardware involved with installation is top-of-the-line and durable enough to withstand the Colorado sun and weather
Variety:

 

Exterior roller shades come in many different types of materials, from full privacy opaque fabrics to solar mesh for sun protection and clear vinyl for rain and/or windy situations
Motorization:

 

You can also choose from several different add-on features, including a full motorization of your shades. This means that you can transform your home with a press of a button.
Let the Professionals Help
Expertly customized and installed by Galaxy Window Coverings, exterior roller shades for your Loveland home can turn any room into a private retreat that can be enjoyed no matter the season. We provide top-notch customer service and support to all of the products that we customize and install, so that you can feel confident in giving your living spaces the treatment they need.
Contact Galaxy Window Coverings today to protect your house from the sun and other harsh weather with high quality solar shades for your Loveland home. Exterior roller shades are installed on the exterior of your home and can be customized to fit over any window.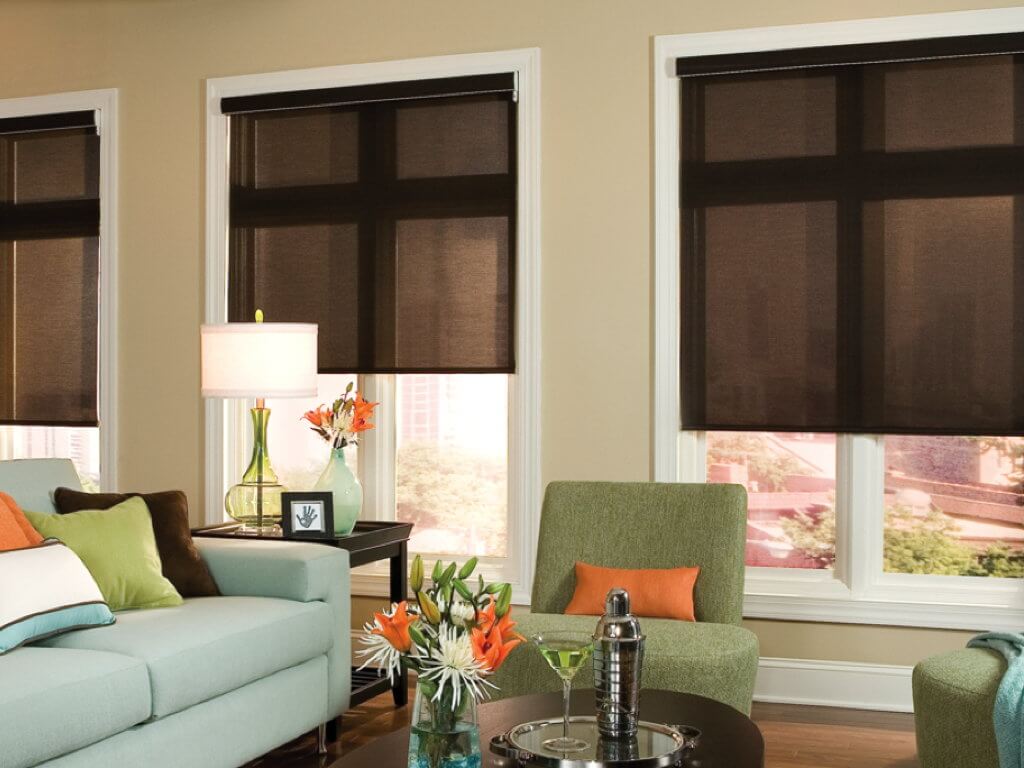 Window Coverings For Every Mood
Galaxy Window Covering is proud to sell Color Lux window shades and blinds from Comfortex - one of the premier manufacturers in the window treatment industry. Color Lux was developed with one goal in mind - to make interior designing with window treatments easy, efficient, and beautiful. Let's face it, the hardest part about any home design project is making sure the colors and textures you choose harmonize with each other and the rest of your room. It shouldn't be that way. With more than 800 colors to choose from, matching your paint is a snap.